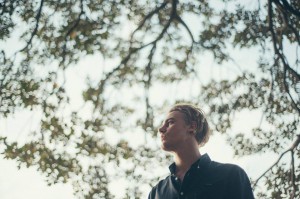 Influenced by Bon Iver, the Local Natives, James Blake and Tim Buckley, Hein's sound is honest and blissful. A rich combination of wandering rhythm and charismatic vocals. Tracks like 'Airways' lift you up into a salty cloud of wanderlust and youthful anticipation.
Then there's 'This Corroded Rose', a collaboration with Hip Hop producer Chris Irvine from Suburban Dark, which has a mature open-ness typical of Hein's ability to confront his experiences with love and emotion.
"I left our farm by the beach straight after school to study music at University.  After one semester I was out, swapping a formal education for cover gigs at bars and clubs around Sydney, finding my way with other musicians and creatives I was more naturally drawn to". Connecting with people from all over the world who would regularly find themselves in the backyard and garage of Hein's Bondi sharehouse helped inspire his career. Recording and refining these jam sessions himself, Hein has harnessed a pureness in his music which has a powerful and inspiring style.
Collaboration has been a mainstay in Hein's journey. Having travelled twice to Canada, Hein's work and love affair has resulted in a direct signing with that nation's respected independent label, Indica Records (home to Half Moon Run, The Franklin Electric, Phantogram  and many others including Aussie lumanaries such as John Butler Trio, The Cat Empire & Kim Churchill). Recently recording his debut album in Canada with legendary producer Marcus Paquin (Arcade Fire, The National, The Local Natives, Hey Rosetta), Hein will unveil the fruits of that recording labour during 2015 by way of an EP and thereafter the album.
Whilst Hein drew breath from the cold streets of Montreal, he exhaled the same via the makings of his stunning debut album.
By chasing his passion Hein has become a popular artist in Sydney and beyond. Already booked to play at the Canadian Music Week in Toronto in May, his soulful folk/funk tunes will no doubt become the sun-dripped soundtrack for many unforgettable moments for whoever falls under his spell.
Websites