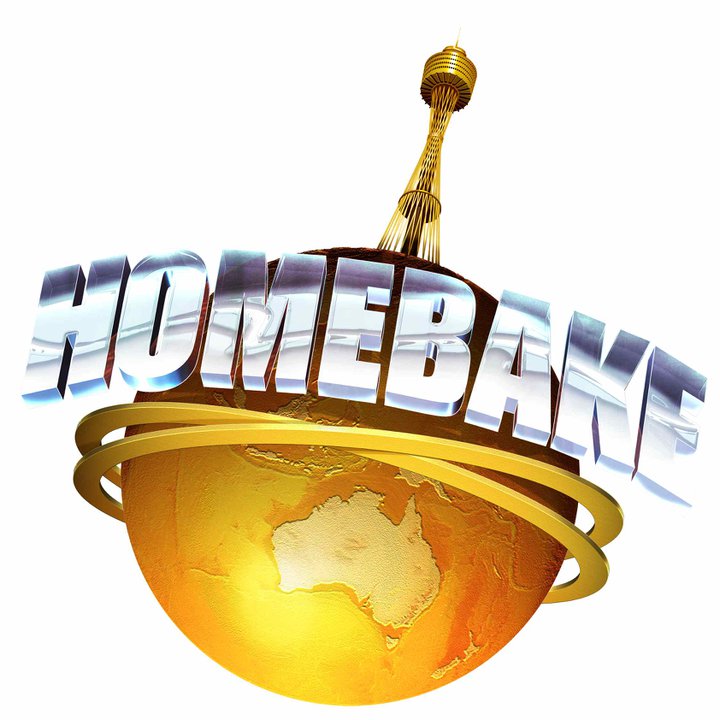 HOMEBAKE Music, Film, Comedy & Arts Festival – A History.
You don't get a reputation for being Australia's premier all-local festival without actually coming up with the goods….time after time. So to kick off the Homebake site here's a glimpse back over the few years providing a snapshot of the origins of Homebake.
The first Homebake, in January 1996 (& actually moved from December 1995), was held at Belongil Fields in Byron Bay, on the far north coast of New South Wales. And, as anyone who was there will testify, it deserves its nickname of "Mudbake": the term "bucketing down" doesn't even begin to explain how wet Homebake Numero Uno really was. But no rock festival veteran has ever let a little mud get in the way of a good party and, in spite of all and sundry copping a  drenching, 13 of Australia's best and brightest took to the stage. Those in attendance were: Spiderbait, Tumbleweed, Silverchair, Regurgitator, The Mark of Cain, You Am I, Sidewinder, Magic Dirt, Fur, Powderfinger, Hardware, Screamfeeder and the first ever Triple J Unearthed band – a little rock outfit you might have heard of by the name of Grinspoon. 15,000 people got down and dirty – quite literally – for a day which has now gone down in Oz rock history as certified legend.
No rain next time around when Homebake lined up for Round Two between Christmas and New Year of the same year in the grounds of the University of Sydney. 16,000 came along for the ride, plus 29 bands on four stages including: Something For Kate, Pollyanna, Smudge, the Fauves, Flyspeak, the Underground Lovers, Frenzal Rhomb, The Mark of Cain, Tumbleweed, Spiderbait, Regurgitator, Sidewinder, Dirty Three, Swirl, Lodestar, Ammonia, Magic Dirt and Powderfinger.
Next, we skip a year and head to the beginning of 1998, when Homebake went on the road for the first time with a massive East Coast tour. Three big Saturdays in January saw the Homebake behemoth hit Melbourne, the Gold Coast and Sydney with a travelling line-up including: Spiderbait, Jebediah, Powderfinger, Screamfeeder, the Superjesus, Grinspoon, You Am I, Ammonia, Bluebottle Kiss, Tumbleweed, Pollyanna, Frenzal Rhomb, Tiddas and Underground Lovers. In Melbourne, additional acts included: Even, Crow, Rebecca's Empire, Blackeyed Susans, the Avalanches, Cosmic Psychos and the Mavis's. The Gold Coast Homebake showcased: Pangaea, Shihad, Skunkhour, Toothfaeries, Big Heavy Stuff, Gaslight Radio, Sidewinder, Custard, Not From There, Emporium and Fur. And Sydney, struck by a massive thunderstorm mid-afternoon and returning the event to 1996's muddy beginnings, brought to the stage: Even, Crow, Shihad, Sidewinder, Big Heavy Stuff, Severed Heads, John Reed Club, Custard, Non Intentional Lifeform, Lantern, Lodestar, Something for Kate and Skunkhour. Needless to say, with the rain pouring down, the Homebake Big Top became the place to be.
It was less than a year before Homebake struck again, this time for just one show – at Sydney's Domain on December 5th. 29 acts, including controversial performer Pauline Pantsdown, took to the stage that day. Others included: the Living End, Grinspoon, Jebediah, TISM, Spiderbait, the Avalanches, Toe to Toe, Something For Kate, Bodyjar, Nancy Vandal, the Feelers, the Whitlams, Finiscad, Ammonia, the Resin Dogs, Frenzal Rhomb, Screamfeeder, Not From There, Custard, Eskimo Joe, the Mavis's, Even, Primary, Endorphin, Ratcat, Karma County, Frontside, Sidewinder and Triple J "Get Baked" winner, Vapourware.
And suddenly it was the end of the millennium and Homebake's itchy feet meant a return to the on-the-road experience once again. Gold Coast and Sydney were the locations for late-1999's concerts, with a stinking hot Queensland day and full-blown glorious Sydney sunshine providing perfect conditions in which to get Baked. Appearing at both shows in 1999 were: Josh & Amiel, Area 7, the Avalanches, Dirty Three, Frenzal Rhomb, Gerling, Grinspoon, Jebediah, Alex Lloyd, Powderfinger, Resin Dogs, Silverchair, Something for Kate and Sonic Animation. Gold Coast additions included: the Whitlams, Soma Rasa, Sunk Loto, Sidewinder, Screamfeeder, Pretty Violet Stain, Rollerball, Not >From There, Gota Cola and Custard; while Sydney also added: Big Heavy Stuff, Bluebottle Kiss, 51 Monday, Deadstar, Del-Emmas, Iota, the Monarchs, Killers on the Loose, Porkers, Pound System, Rumanastone, 78 Saab, Shihad and 28 Days.
Fast forward to our millennium version in 2000 – and then 2001 where together with producer, Alex Proyas (The Crow, Dark City & IRobot etc) and director Topher Dow, Homebake 2001 entered it's foray in to the world of major motion pictures with a  guest starring role in the acclaimed film, 'Garage Days' starring Pia Miranda & Kick Gurry. Two years in the planning and with an extremely tense and nail biting scene that had to be filmed in one take before our very live and real Homebake audience, Homebake hit cinema screens worldwide in 2002 courtesy of Garage Days. The trailer for 'Garage Days' can be seen here:
During this 'period of learning', we also witnessed the growth of Homebake's unwritten charter of supporting the local Australian and NZ entertainment industry by incorporating the inaugural Homebake Cinema Pavilion showcasing the talents of antipodean producers, directors and actors helmed by noted actor and director, Kieran Darcy-Smith from Bluetongue Films; a fashion incentive as well as presenting a wider style of musical genres including honouring iconic artists not normally seen on contemporary festival stages.
Then came 2002, 2003 & 2004's huge sold out birthday celebrations (see archive link) and phew, we've got our work cut out if we're going to top that lot! 2005 was literally 'bigger than ben hur' capped off by a very special performance by one New Zealand's equivalent to Lennon & McCartney…ie; none other than the almighty Finn Brothers. 2006's version and the line-up features the only act to have ever closed Homebake twice – Silverchair. 2007 asked just how much bigger than Ben Hur can we get and with many months spent coercing Australia's biggest internationally charting female fronted band ever, Homebake makes history once again with a special performance by The Divinyls + a cast of the finest Australian (& NZ) acts ! 2008 did witness Homebake reach a  new maturity focusing on a career representing many of the finest from the antipodes including being graced by one of Australia's most treasured icons, Crowded House alongside international movers & shakers including Cut Copy, Gabriella Cilmi, The Vines and Pnau as well as a union with Amnesty International celebrating the 60th anniversary of the Universal Declaration of Human Rights! In 2009, Homebake celebrates it's fifteenth anniversary featuring the largest and most adventurous selection of antipodean talent including Powderfinger, Jet,  Tim Finn,  exclusive reformations of Tumbleweed, Underground Lovers and many more. To coincide with this special anniversary, XYZ (Max & Channel V) have produced a stunning documentary covering the history of Homebake.
2010 witnessed Homebake take it's first ever break. Returning in 2011 under the moniker of the 'Classic Edition', Homebake presents it's largest and most diverse line-up to date including the internationally acclaimed Nick Cave led project, Grinderman, LadyHawke, the multi platinum selling indigenous performer Gurrumul, a one off performance whereby Australia's iconic stars, Icehouse perform their classic Flowers album; Australian international success story Daniel Merriweather; and very special performances by yet more Australian iconic Australian acts, The Triffids and The Church – as well as Australia's beloved RocKwiz TV show + much more including Pnau, Cut Copy, Eskimo Joe, The Jezabels etc and the brand new Comedy Stage curated by Sydney Comedy Festival.
All that said folks, when you check out all the acts which have appeared at Homebake over the years, you can see why the festival has such a rocking and incredible reputation for showcasing the finest Australian (& New Zealand) artists & bands in amongst highlighting the plights of many causes and charities; multimedia, activities, surprises…..a complete day celebrating the finest from the antipodes.
HOMEBAKE Music, Film, Comedy & Arts Festival – The Information
The Date   – Usually takes place the first week of December each year
The Location – Within the stunning surrounds of The Domain, Royal Botanic Gardens, Sydney City. Australia
For further information please visit the websites –  www.homebake.com & www.facebook.com/homebakefestivalofficial