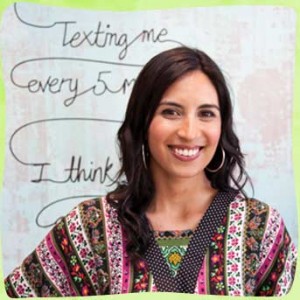 Regulars to our site know that we have a selective roster of brilliant acts whom we reckon are of international standard. Joining our small roster recently is one of Australia's most talented MC's/Hip Hop artist – and media star in her own right, the wonderful Maya Jupiter. This is her story.
Maya Jupiter is not your average MC, born in La Paz, Mexico she has travelled the world performing through her dancing and music. Maya started rapping through listening to hip hop music of the early nineties by artists such as Salt N Pepa and Naughty By Nature. Her reputation for having one of the best live shows in Australian Hip Hop and ability to rock a crowd has found her on stage next to international acts such as Kut Master Kurt, Black Eyed Peas, DJ CashMoney and many more.
A Maya Jupiter live show encapsulates all of her influences from the inclusion of a live salsa duo (horns and percussion) to the Latin American harp and of course two turntables and a mic!
Maya's natural talent has led to many accomplishments such as winning the 2001 Big Day Out Comp, appearing as a latin dance instructor in the acclaimed Australian drama Lantana, presenting the hip hop/r+b programme Soul Kitchen on Foxtel's Channel V and hosting Sydney's biggest rnb night, "RNBsuperclub" which is held at Home nightclub every Thursday night with over 2000 clubbers attending.
Maya is heavily involved with community projects hosting various workshops around Sydney and recently visited the UK as part of an exchange with ICE, where she was involved with workshops and performed. She co-taught "Hip Hop For The Ladies" a 12 week course designed for young inner city girls which led to recordings of their music being pressed up on cd and sold.
From hosting the SBS radio show, Alchemy every Saturday night to promoting the hugely successful "Ladies First" hip hop night at Bar Broadway, Maya Jupiter is one busy girl but manages to put her all into every project she is involved in. Now after a 3 year process her album "Today" is finally released through Mother Tongues the worlds first record label dedicated to women in hip hop. With heavy rotation of the lead single "Move" on JJJ Radio and numerous music TV shows the stage is set for Maya to exceed all expectations and achieve her ultimate goal which is putting Australian Hip Hop music on the map.
Maya recently released her debut album, 'Today' (containing the hit single, 'Move') through Creative Vibes. It's a outstanding album that put's Maya in the same league as many of her contemporary international female MC counterparts
We think Maya is an exceptionally talented MC and artist and we ask you to keep an eye out for her live shows. Quite simply, Maya is a star!
Tourdates