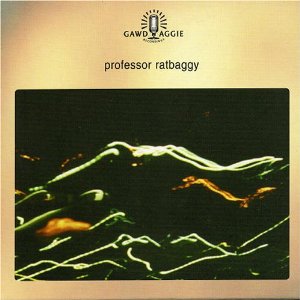 While in 2003 it's a rare occurrence to catch this collection of talented and musically varied musicians performing together under the Professor Ratbaggy name, the 1999 album put out through EMI Australia under the same tag was one of the most critically acclaimed and popular releases of the year.
Professor Ratbaggy was the title claimed by Paul Kelly (one of our country's best loved songsmiths) and three regular members of his band – Peter Luscombe (drums), Steve Hadley (bass) and Bruce Haymes (keyboards), who could usually be found around their hometown of Melbourne playing as a trio called The Casuals.
With a mainly instrumental set that draws deep from the worlds of dub reggae, funk and R&B (that's along the lines of The Meters, War, Booker T. and The MGs, Augustus Pablo etc), the Professor Ratbaggy crew spent over 18 months jamming and writing in between touring and recording for their regular day gigs. Kelly used Ratbaggy as an opportunity to spread his extensive talents in an entire new musical direction, and it worked spectacularly: built "more from the bottom up – bass and drums – than from the top down" as their press reads, tracks such as "White Trash", "Can't Fake It" and "Please Myself" found themselves flogged on stations such as Triple J as well as across other networks, the musicians hitting the live circuit for some exclusive gigs back in 2000.
Still playing together in various incarnations, the Professor Ratbaggy incarnation might well pop up again in the future – and you'll hear about it here first.
Tourdates
| | |
| --- | --- |
| Members | Albums / Lp's |
| Paul Kelly    (guitar/vocals) | Professor Ratbaggy |
| Peter Luscombe  (drums) | |
| Steve Hadley (bass) | |
| Bruce Haymes (keyboards) | |
| Shane Nicholson – Guitar/Vocals | |
| | |
| Latest Release | Website |
| Professor Ratbaggy | http://en.wikipedia.org/wiki/Professor_Ratbaggy |