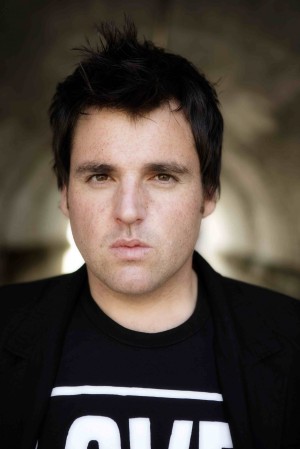 IMC Proudly Presents …..
An Evening with ALEX LLOYD (with band)
Returning To Australia
One of Australia's most successful singer / songwriters artists, Alex Lloyd has finally returned home to Australia after having spent the last 5 years living and working in the UK. Having last appeared in Australia in 2011 for the acclaimed & award winning film project 'Mad Bastards' (featuring the incredible soundtrack composed by Alex together with The Pigram Brothers), Alex Lloyd celebrates his return with a rare selection of dates as well as commencing the recording of a new album.
With these shows currently restricted only to NSW, Alex will be performing together with band at Lizottes Central Coast, Dee Why & Newcastle + a rare city show at Rock Lily in Sydney (full details below)
Aside from the 2011 performances with The Pigram Brothers, these shows will be the first in Australia for Alex since the release of his album Good In The Face of a Stranger…being five years ago!  Looking forward to once again performing on home turf, it'll be quite a change from Alex's last performance to celebrate the 40th birthday of Crown Princess Mary at Amalienborg Palace in Copenhagen last year!
Stay tuned for new music coming and in the meantime, make sure to catch Alex Lloyd with special guests as follows:
Thursday March 28th   – Lizottes, Kincumber, Central Coast NSW + Special Guest, Taylor & The Makers
Friday March 29th         – Rock Lily, Star Casino, Sydney NSW
Saturday March 30th    – Lizottes, Dee Why NSW + Special Guest, Sons Of The East
Thursday April 4th       – Lizottes, Newcastle NSW + Special Guest, Taylor & The Makers
NB: Tickets for all Lizotte's shows can be purchased via http://www.lizottes.com.au
All shows STRICTLY limited capacity.
Tickets On Sale Now
http://www.alexlloyd.com/