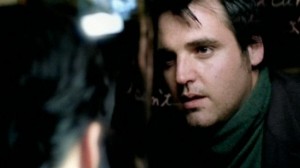 Having been a fan of the famous sounds, styles and of course tastes that the NSW based celebrated venue chain Lizottes has presented over the years, Alex LLoyd was of course saddened to hear of the impending closure of both the Kincumber and Dee Why based venues. And whilst all good & great things eventually come to an end, Alex has decided that he'll join in the final celebrations with his own special 'Lizottes Last Shout' concerts at both Dee Why & Kincumber – and of course including the ongoing Lizottes Newcastle establishment.
2014 has been quite a year for Alex with the continued promotion of his latest album, 'Urban Wilderness. Featuringmulti-layered harmonies, loops, songs of family & romance, tracks written across the globe: Urban Wilderness is the long-awaited return album presented five years on from his last solo effort, 2008's 'Good In The Face Of A Stranger'
It is 12 tracks of pure, pop-tinged song craft, the 4x ARIA-winner finally returning home after 5 years living & working abroad in London. Introduced to the masses via the radio hit,  'Better The Less You Know', (http://youtu.be/Wx67aC7oz7o) Alex recently released a third single, being the upbeat rock anthem  'Good Thing' accompanied by an epic video clip in the form of a short movie!
Five years in the making, for fans at home Alex Lloyd's latest listen is long overdue. "I don't want to jinx this record, but it's great. I did things I hadn't really done before – and I'm proud of that."  Following up on the launch of the album and new single & the announcement that Alex has re-written his hit 'Coming Home' as the 2014 theme for Richmond Football Club, Alex returns to Lizottes for this special series of acoustic performances – celebrating in style as part of the Lizottes  closing show series!
Appearing with Alex will be up & coming and seriously talented Hein Cooper who has been recently attracting international through his signing with Canadian label, Indica Records.
ALEX LLOYD – Celebrates the Lizottes Last Shout! + Special Guests – Tickets on sale now!
Thursday January 29th – Lizottes, Newcastle – Tickets available from  http://www.newcastle.lizottes.com.au/live/index.asp
Friday January 30th – Lizottes, Dee Why – Tickets available from  http://www.sydney.lizottes.com.au/live/index.asp
Saturday January 31st – Lizottes, Kincumber  – Tickets available from http://www.lizottes.com.au/live/