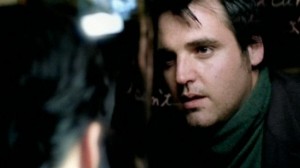 Get excited! With the new album 'Urban Wilderness' released being five long years in the making, Alex Lloyd has announced his first shows in WA in 3 years – the last time being for the live performances for the 'Mad Bastards' film soundtrack with the amazing Pigram Brothers!
Returning to perform just two acoustic shows in June, this coincides with the recent release of Alex's latest single,  the anthemic blues flavoured rocking monster known as, 'Good Thing'! Being exceptionally different in sound and style  from just about every Alex Lloyd song to do, 'Good Thing' sees Alex venture right back to his roots when both the blues & rock influences were a big part of his initial band incarnations. The song was actually written whilst Alex was in flight, conjuring a story about a man who takes a long journey without knowing if his sweetheart still cares. With that thought in mind, the accompanying video is a polar opposite fictional depiction directed by musician / actor, Israel Cannan
Following up on the launch of 'Good Thing; and new single & the announcement that Alex has re-written his hit 'Coming Home' as the 2014 theme for Victoria's Richmond Football Club, Alex makes this long overdue return to WA for just two live acoustic performance –  Details:
Alex Lloyd – Two Special Acoustic Shows + guests (LIMITED TICKETS FOR BOTH SHOWS)
Thursday June 5th – Settlers Tavern, Margaret River WA + guests  Tickets available from http://www.oztix.com.au/
Friday June 6th – Fly By Nightclub, Fremantle + guests  – Tickets available from  http://flybynight.org/event/alex-lloyd/
ON SALE NOW!
Check out the incredible clip for 'Good Thing' right here: