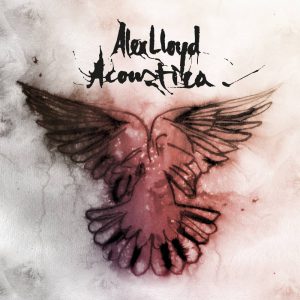 With more than 30 album releases so far, Liberation Blue makes a welcome return of the label's 'Acoustic' series with their first long player for 2016: 'Acoustica' – 12 stunning, re-worked classic tunes spanning the career of ARIA winner and multi-platinum singer/songwriter Alex Lloyd.
"It was certainly something I'd thought of doing before," Lloyd says of the Acoustica recording, the singer's seventh full-length release. With four ARIAs already under his belt, Lloyd was intrigued with the concept of revisiting his older material. Expect to hear radio hits 'Amazing', 'Coming Home', 'Beautiful', 'Black The Sun' and more, his extensivecatalogue getting a brand new lease of life.
"This project came along at a perfect time for me," says Lloyd. "Doing these recordings really helped create a spark in me – it's been great to re-address these songs, and I'm really happy how it's turned out."
In celebration of this special & unique release, Alex has put together an intimate version of his band and will be heading out across Australia on a National Tour in September & October, where everyone will be able to hear these wonderful new interpretations themselves. From Cairns to Dunsborough, Alex will be appearing right across Australia with special guests for each show. Details:
ALEX LLOYD 'ACOUSTICA' National Album Tour 2016 + Special Guests TBA – TICKETS ON SALE NOW!
Thu 8 Sept     Dalrymple Hotel, Townsville  QLD
Tickets from http://www.moshtix.com.au      PH: 1 300 438 849
Fri 9 Sept      Magnums Hotel, Airlie Beach  QLD    
Tickets from http://www.moshtix.com.au      PH: 1 300 438 849
Sat 10 Sept    Harvey Road Tavern, Gladstone QLD                
Tickets from http://www.moshtix.com.au  PH: 1 300 438 849
Sun 11 Sept   Kondari Hotel, Hervey Bay QLD                
Tickets from http://www.moshtix.com.au  PH: 1 300 438 849
Wed 14 Sept  The Spotted Cow Toowoomba  QLD                
Tickets from http://www.oztix.com.au/  PH: 1 300 762 545
Thu 15 Sept   Sol Bar, Maroochydore  QLD                
Tickets from http://www.oztix.com.au/   PH: 1 300 762 545
Fri 16 Sept     Hamilton Hotel, Brisbane  QLD                
Tickets from http://www.moshtix.com.au  PH: 1 300 438 849
Sat 17 Sept    Parkwood Tavern, Gold Coast QLD                
Tickets from http://www.moshtix.com.au PH: 1 300 438 849
Sun 18 Sept   Redland Bay Hotel, Redland Bay QLD                
Tickets from http://www.moshtix.com.au PH: 1 300 438 849
Thu 22 Sept   The Brass Monkey, Cronulla  NSW               
Tickets from http://www.oztix.com.au/ PH: 1 300 762 545
Fri   23 Sept   The Basement, Sydney City NSW               
Tickets from http://www.moshtix.com.au PH: 1 300 438 849
Sat 24 Sept   Oaks Hotel, Albion Park  NSW               
Tickets from http://www.theoakshotel.com.au  PH: 02 4257 1211
Sun 25 Sept   Milton Theatre, Milton  NSW               
Tickets from http://www.miltontheatre.com.au/  PH: 02 4455 3056
Thu 29 Sept   Milanos Tavern, Brighton VIC                 
Tickets from http://www.moshtix.com.au  PH: 1 300 438 849
Fri 30 Sept    Grand Hotel, Mornington VIC                 
Tickets from http://www.oztix.com.au/ PH: 1 300 762 545
Sun 02 Oct     Northcote Social Club  VIC                 
Tickets from http://www.northcotesocialclub.com   PH: 03 9489 3917
Wed 05 Oct    The Norwood, Adelaide  SA                  
Tickets from http://www.moshtix.com.au   PH: 1 300 438 849
Thu 06 Oct     Fly by Night Musicians Club, Fremantle  WA                 
Tickets from http://www.flybynight.org/        PH: 08 9430 5208
Fri   07 Oct     Highway Hotel, Bunbury  WA                 
Tickets from http://www.moshtix.com.au  PH: 1 300 438 849
Sat 08 Oct     The Carine Hotel, Duncraig (Perth) WA                 
Tickets from http://www.moshtix.com.au PH: 1 300 438 849
Sun 09 Oct     Dunsborough Tavern, Dunsborough  WA                 
Tickets from http://www.moshtix.com.au      PH: 1 300 438 849
Fri   14 Oct     Hardys Bay Club, Central Coast NSW               
Tickets from http://www.oztix.com.au/  PH: 1 300 762 545
Sat 15 Oct      Lizottes, Newcastle NSW               
Tickets from http://www.lizottes.com.au/ PH: 02 4956 2066
ALEX LLOYD – ACOUSTICA (Featuring the following 12 classic Alex Lloyd Hits reworked)
out now through Liberation Music
1. Amazing
2.  Easy Exit Station
3.  Better the Less You Know
4.  Green
5. Coming Home
6.  Good Thing
7. Hallelujah
8. Beautiful
9. Brand New Day
10. Black the Sun
11. Never Meant To Fail
12.  Everybody's Laughing
Visit Alex –
Facebook   https://www.facebook.com/alexlloydmusic
Website   http://www.alexlloyd.com/
Listen to to the first reworked track from 'Acoustica' – Alex's 2004 hit 'Coming Home':