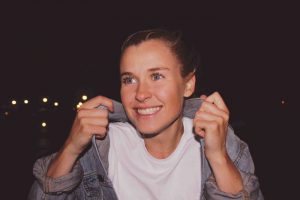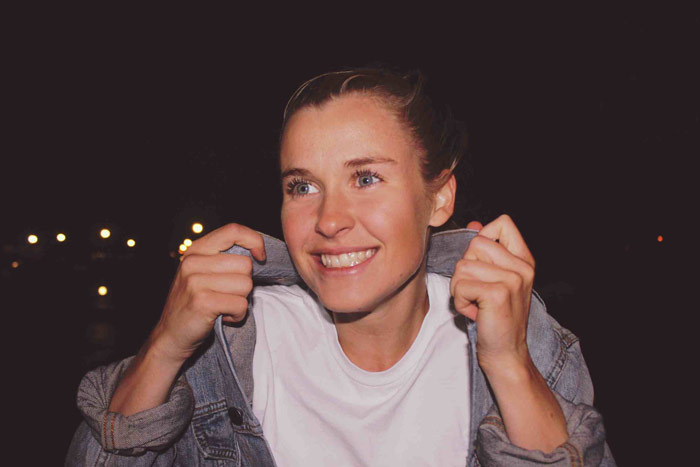 Sydney-via-New York singer and guitarist ALEX THE ASTRONAUT is psyched to announce 'Already Home', her observant and heart-warming new single as added to high rotation on radio triple j. 'Already Home' is taken from her forthcoming EP and follows 'Holes in the Story' and the eclectic 'Half of 21st Street', and will be released on all platforms via Minkowski Records on Friday November 18.
'Already Home' was produced by Benjamin McCarthy (Kate Miller-Heidke, Gordi, Nyck) and recorded in Melbourne earlier this year. While she spends most of her year playing soccer and studying maths and physics in New York, Alex the Astronaut was in Australia over her term break to see her friends and family and to save money for recording and the year ahead. She found herself working multiple jobs and the pressures of her schedule – which included coaching athletics, tutoring high-schoolers, working in a café, being a nanny and playing music at restaurants – started to become too overwhelming as it just wasn't sustainable. Alex the Astronaut explains: "I was people watching on the bus home from one of my jobs and realized how many people experience this out of control feeling for the majority of their lives. It actually made me feel better to think of how much people do just so they can come home to someone they care about and so they can have something to eat and somewhere to sleep."
Less than a year since she started releasing music, Alex the Astronaut has been touted a Global Newcomer on Acid Stag, spotlight artist on AAA Backstage, best new music on Indie Underground amongst other media acclaim, with Richard Kingsmill noting on her last single 'Holes in the Story' "I like how this is both naïve and worldy at once.  A real charmer of a song," and UK's Drunken Werewolf calling her last single "a great piece of modern story telling." Her eclectic debut single 'Half of 21st Street' was called a "bold, brave first offering" (Dom Alessio, triple j) with Something You Said saying that Alex is "a folktronic delight."
'Already Home' is out now, and is taken from her forthcoming EP due out Jan 2017. The EP will be released on Alex The Astronaut's own label, Minkowski Records (a way of graphing events which shows that it doesn't really matter how events happen, just where they get to in the end) with distribution via Kobalt.
In the meantime, make sure to catch Alex The Astronaut on her return live shows in Sydney & Melbourne. Limited tickets available. Details –
ALEX THE ASTRONAUT + Guests
Friday January 13th – The Newsagency, 375 Enmore Road, Marrickville NSW  + guest, Mark Harding (SOLD OUT)
Saturday January 14th – The Newsagency, 375 Enmore Road, Marrickville NSW + guest, Georgia Mulligan (SOLD OUT)
Friday January 20th – Bar 303, 303 High St, Northcote VIC 3070 + guest, Frances Fox  Tickets from https://www.oztix.com.au/
Follow Alex the Astronaut:  WEB FACEBOOK INSTAGRAM TWITTER UNEARTHED
And finally, we dare you not to fall in love with 'Already Home'