Alternative content

The True Sea from the album Strange Loop




Alternative content

Morningless from the album Strange Loop




Alternative content

Bats from the album Everything Is True




Alternative content

Out of the Airlock from the album Everything Is True




Alternative content

Ramona Was A Waitress from the album Everything is True

NEW ALBUM 'STRANGE LOOP' OUT TODAY
**
NATIONAL 'STRANGE LOOP' TOUR ANNOUNCED (WITH SUPPORT FROM OLYMPIA)
+ PLUS MORE TOUR DATES TO BE REVEALED
**
TICKETS ON SALE MONDAY MAY 16
**
EAST COAST INSTORES TAKING PLACE
THIS WEEKEND (FREE & ALL AGES)
"One of Australia's most respected and intimidatingly talented songwriters of the 21st century returns with his second solo record, and it's captivating."
– THE MUSIC (4.5 Stars)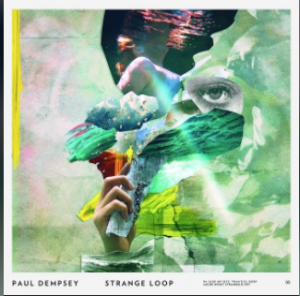 Paul Dempsey today releases his eclectic yet incisive second solo album, 'Strange Loop'. Co-produced by Paul Dempsey and Tom Schick (Wilco, Ryan Adams) at Wilco's The Loft Studio in Chicago, 'Strange Loop' features the tracks 'Morningless' and 'The True Sea' and is already attracting a slew of incredible reviews:
"Dempsey clearly had fun writing these songs. It's an album full of surprises – and 2 decades after he started releasing music, it proves that Dempsey still has inspiration to spare" – ROLLING STONE (4 Stars)
"Dempsey's best writing yet. He's an artist who can leave you speechless, weakly smiling at the fact someone's been able to channel that amount of feeling in a three or so minute song" – AU REVIEW (9/10)
"Paul Dempsey has long ago earned his place amongst the pantheon of this country's finest songsmiths. … Strange Loop is a reaffirmation of everything that is fresh, original, beguilingly addictive and darkly entrancing about Dempsey's attention to the craft…" – AMPLIFY
Fans will be able to see Paul perform select songs from 'Strange Loop' as he embarks on a string of east coast shows in stores this weekend to celebrate the release of the album. Details are:
FRIDAY MAY 13 – MELBOURNE
6PM – JB HI FI MELBOURNE CITY, 289 ELIZABETH ST, MELBOURNE
SATURDAY MAY 14 – BRISBANE
MIDDAY – QUEEN ST MALL STAGE WITH JB HI FI BRISBANE
SUNDAY MAY 15 – SYDNEY
2PM – RED EYE RECORDS, 143 YORK ST, SYDNEY
The rest of Australia will be able to hear tracks from 'Strange Loop' live as Paul announces a national tour with his band taking in all major metro Australian cities and select regional centers. Tickets will go on sale Monday May 15. Main opening act for Paul on this tour will be Melbourne songstress Olympia who recently released her debut album 'Self Talk' to much critical acclaim.
Arriving seven years after the Something for Kate front man's acclaimed solo debut, 2009's top five ARIA charts success 'Everything Is True', 'Strange Loop' –is freewheeling in form but precisely executed; it's a record that knows what it wants to say, what it needs to be – 11 tracks that enclose surreptitious dry wit, the irregularity of the everyday, and the pathos of longing in a mix of magic hour melodies, striking instrumentation, and tenderly charged vocals.
"With every new song and each new record you just hope to chisel everything a little cleaner than last time, paint the scenery in more precise detail and give some extra dimensions to the stories and also to have as much fun as possible creating all the accompanying noise. I feel completely satisfied that I've done that with this record." says Dempsey of the new LP.
Beginning with the evocative, scene-setting opener 'The True Sea', a quicksilver seven minute arc that equally spans both the vastness of the universe and the intimacy of the bond between two people, 'Strange Loop' is the sound of expanding musical horizons: of guitarmonies colliding with baritone sax; relentlessly driving rhythms and pianos being pounded; whispered vocals and reckless yelps; abandonment and containment; Queen and Kraftwerk; a room full of guitars and a notepad full ideas. Listen to the 'The True Sea' here:
'Strange Loop' reveals a super-charged Dempsey; his voice more potent and powerful than ever, his stories and characters magnified, his instrumentation more adventurous and playful. It's an album that sounds like doing what you want, and actually getting it right.
Most musicians would be content with being involved in a single much-loved project, especially one as constantly rewarded as Something for Kate (double figures for ARIA Awards nominations, winners of Triple J's Album of the Year, multiple top ten albums), but 'Strange Loop' is confirmation that Dempsey will alternate between the beautifully rigorous noise he makes with Stephanie Ashworth and Clint Hyndman and his own diverse solo career.
'Strange Loop' contains compelling pocket universes, at once uniquely identifiable as one of our great artists at work, but also indicative of fresh forms. It's a dazzlingly intimate record, alive to the very pleasure of being alive…
'STRANGE LOOP' – RELEASED TODAY
PAUL DEMPSEY – STRANGE LOOP ALBUM TOUR
Tickets On Sale Monday May 16
Saturday 6th August – Theatre Royal, Castlemaine – VIC – BUY TICKETS HERE
Friday 12th August – The Triffid, Brisbane – QLD – BUY TICKETS HERE
Friday 19th August – The Metro, Sydney – NSW BUY TICKETS HERE
Thursday 25th August – The Gov, Adelaide – SA BUY TICKETS HERE
Friday 26th August – Astor Theatre, Perth – WA BUY TICKETS HERE
Friday 2nd September – The Corner, Melbourne – VIC BUY TICKETS HERE
Thursday 8th September – Workers Club, Geelong – VIC **SOLO SHOW** BUY TICKETS HERE
Friday 9th September – Grand Hotel, Mornington – VIC BUY TICKETS HERE
Saturday 10th September – Meeniyan Town Hall, Meeniyan–VIC **SOLO SHOW** BUY TIX HERE
Tour dates
| | |
| --- | --- |
| Members | Albums / Lp's |
| Scared of Horses | An Empty Flight (1998) |
| Paul Dempsey | Everything is True (2009) |
| Paul Dempsey | Strange Loop (May 2016) |
| Latest Release | Website |
| The True Sea (single May 2016) | |
| Morningless (single Feb 2016) | |
| Everything is True (2009) | www.pauldempseymusic.com |