With both acts claiming 2016 as their breakout year, good friends Hein Cooper and LANKS have announced that they will be touring the east-coast together in a series of intimate shows this December.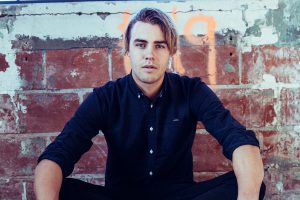 The last 2 year have  witnessed HEIN COOPER gain some pretty amazing achievements including … three singles scoring triple j rotation alongside of public radio stations nationwide; spins on the BBC UK & stations across Europe & Canada;  record deals across three continents; the best part of a two years crossing the globe performing festivals from the UK to Canada including a selection of profile festivals throughout Australia; successful headline tours of Europe & Canada, and now the release of his current single, the pop gem, 'Overflow'. After releasing the his debut album in late March, with breakout title track 'The Art Of Escape' and follow-up 'Rusty' garnering over three million Spotify streams, Hein Cooper was also handpicked to support the likes of luminaries James Bay and Peter Bjorn and John amongst others. Having developed his live show with an extensive national & international album tour earlier this year, audiences can look forward to experiencing his signature voice and emotive lyricism,  when Hein returns to Australia to takes  the stage alongside LANKS this December.
LANKS has had the golden run of tour supports in the past year, having just wrapped up his national support slot with Vera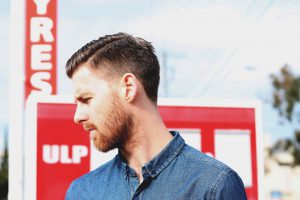 Blue, recently supporting future soul kween Ngaiire on her national album tour and Airling on her national run in late 2015. With the release of his EP Viet Rose on Friday the 14th October, LANKS continues to grow his following in the Australian indie scene. Named after LANKS' favourite laksa restaurant in his hometown of Melbourne, Viet Rose was co-produced by the indomitable Andrei Eremin (Chet Faker, Hiatus Kaiyote). The six-track EP features collaborations with the likes of dear friends and monumental talents, Tom Iansek (Big Scary) and Airling, as well as bandmates, Jessica Bonnitcha and Justin Olsson. Paying homage to friends and family who continue to inspire Will's work, and to whom the EP is dedicated, Viet Rose draws from a rich sonic palette that has contributed to LANKS' unique sound and consequent success.
It's a double header tour not to missed  (plus guest support acts where noted). Full show details as follows:
Select Music, IMC, Mister Management & Indica Records Australia Present
Thu 01 Dec – The Basement, Sydney NSW  – Tickets from www.moshtix.com.au
Fri 02 Dec  – Miranda Hotel, Miranda NSW – Tickets from www.oztix.com.au
Thu 08 Dec – Black Bear Lodge, Brisbane QLD – Tickets from www.oztix.com.au
Fri 09 Dec    – Nightquarter, Gold Coast QLD – Show details: http://nightquarter.com.au/
Sat 10 Dec    – Solbar, Maroochydore QLD – Tickets from www.oztix.com.au
Thu 15 Dec  – Workers Club, Geelong VIC – Tickets from www.oztix.com.au
Fri 16 Dec    – The Curtin, Melbourne VIC – Tickets from http://johncurtinhotel.com/
Sat 17 Dec    – Rocket Bar, Adelaide SA – Tickets from www.moshtix.com.au
Tickets on sale now.
Visit Hein Cooper – https://www.facebook.com/heincoopermusic
Visit LANKS – https://www.facebook.com/lanksmusic
Watch & Listen to Lanks here:
Watch & listen to HEIN COOPER here: